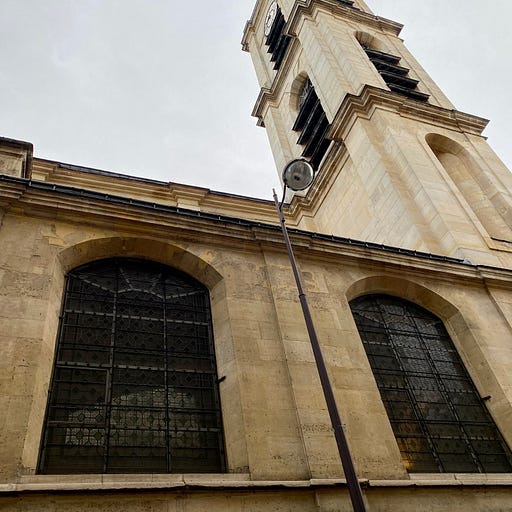 Nov 28, 2022 • 2M
November 28, 2022
Occasional audio files intended to bring you respite, grounding, and relaxation as part of The Daily Respite newsletter.
Good morning!
It's Monday. There's a church just a few blocks away from where we've been staying. It's nothing grand by French standards, though stunning by anyone else's, I'm sure.
I've never been inside, but I have heard the bell. It's beautiful, with a deep and sonorous resonance that you feel in your chest. They ring this bell every night before the service. Not once, but twice, but for several minutes.
Last night I went out and recorded it so that we could listen together as we embark upon this new week.
"The temple bell stops but I still hear the sound coming out of the flowers."

—Matsuo Basho
Onwards,
Clara