Discover more from The Daily Respite
A brief moment of relief as you start the day, written by New York Times-bestselling author Clara Parkes.
Over 7,000 subscribers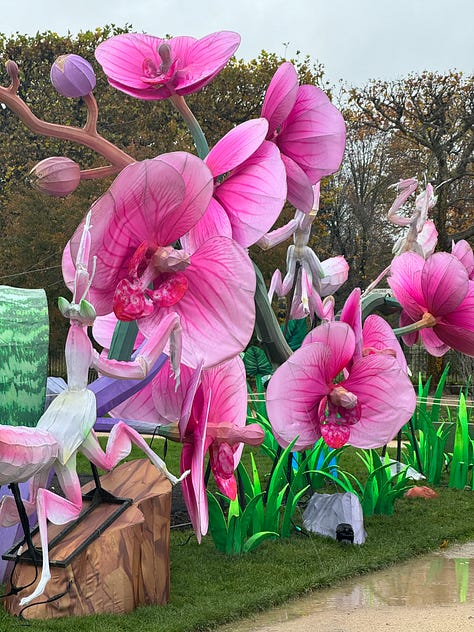 Good morning!
It's our last Saturday in Paris, and the Jardin des Plantes is almost done setting up its Evening Lights Festival for the holidays. We took a stroll through the display a few days ago (in the rain, of course) to admire the enormous colorful statues of various animals and their habitats. As I was lamenting how we'd miss seeing everything lit up, a crow hopped down from a tree statue where he'd been observing us.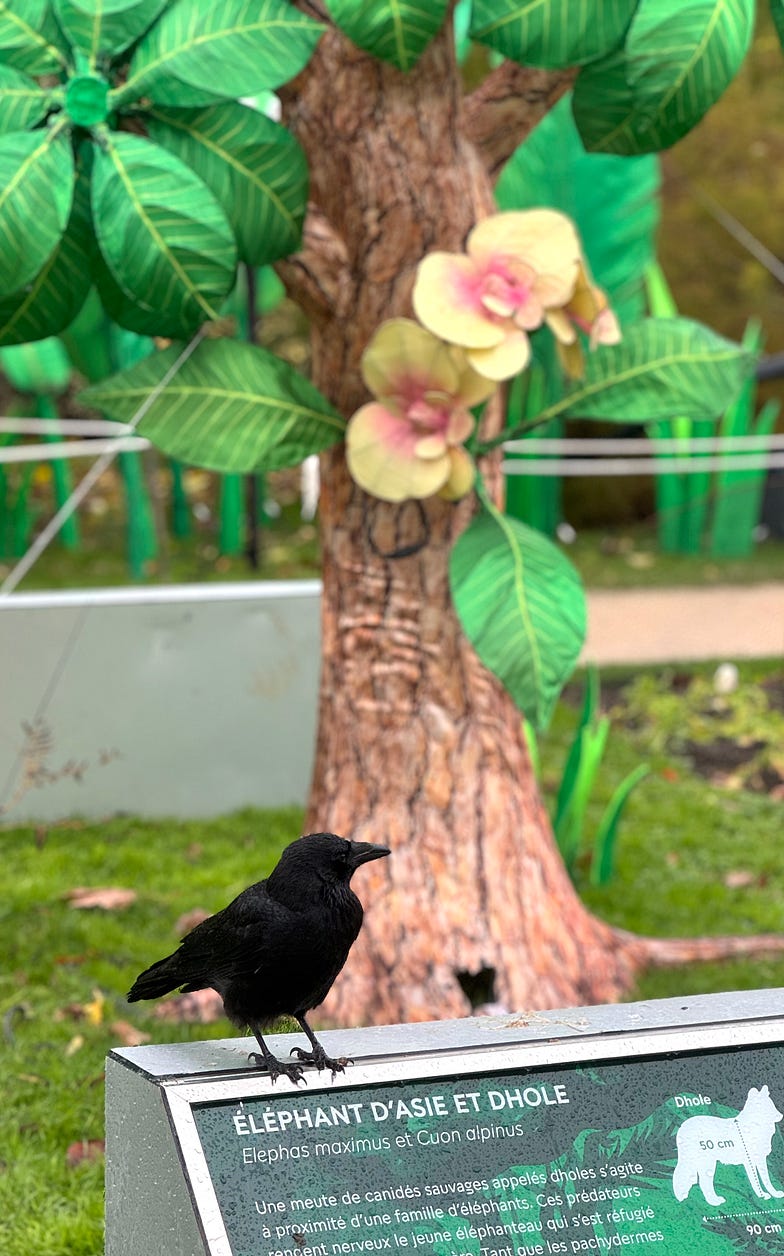 "Good afternoon," he said in a very charming French crow accent. "My compatriots in Maine have asked me to check up on you."
Before I could reply, he went on, "…and to tell you that the sunflower seed is running low."
"Ahh," I said.
He cleared his crow throat. "I think you understand what this means."
I nodded, and I asked him to reassure his compatriots that, very soon, their cup would once again runneth over.
He said that would do nicely—and with a crow salute, he flew off to inspect a gigantic blue spider statue across the way.
"We are each other's harvest; we are each other's business; we are each other's magnitude and bond."

—Gwendolyn Brooks
Onwards,
Clara