Discover more from The Daily Respite
A brief moment of relief as you start the day, written by New York Times-bestselling author Clara Parkes.
Over 7,000 subscribers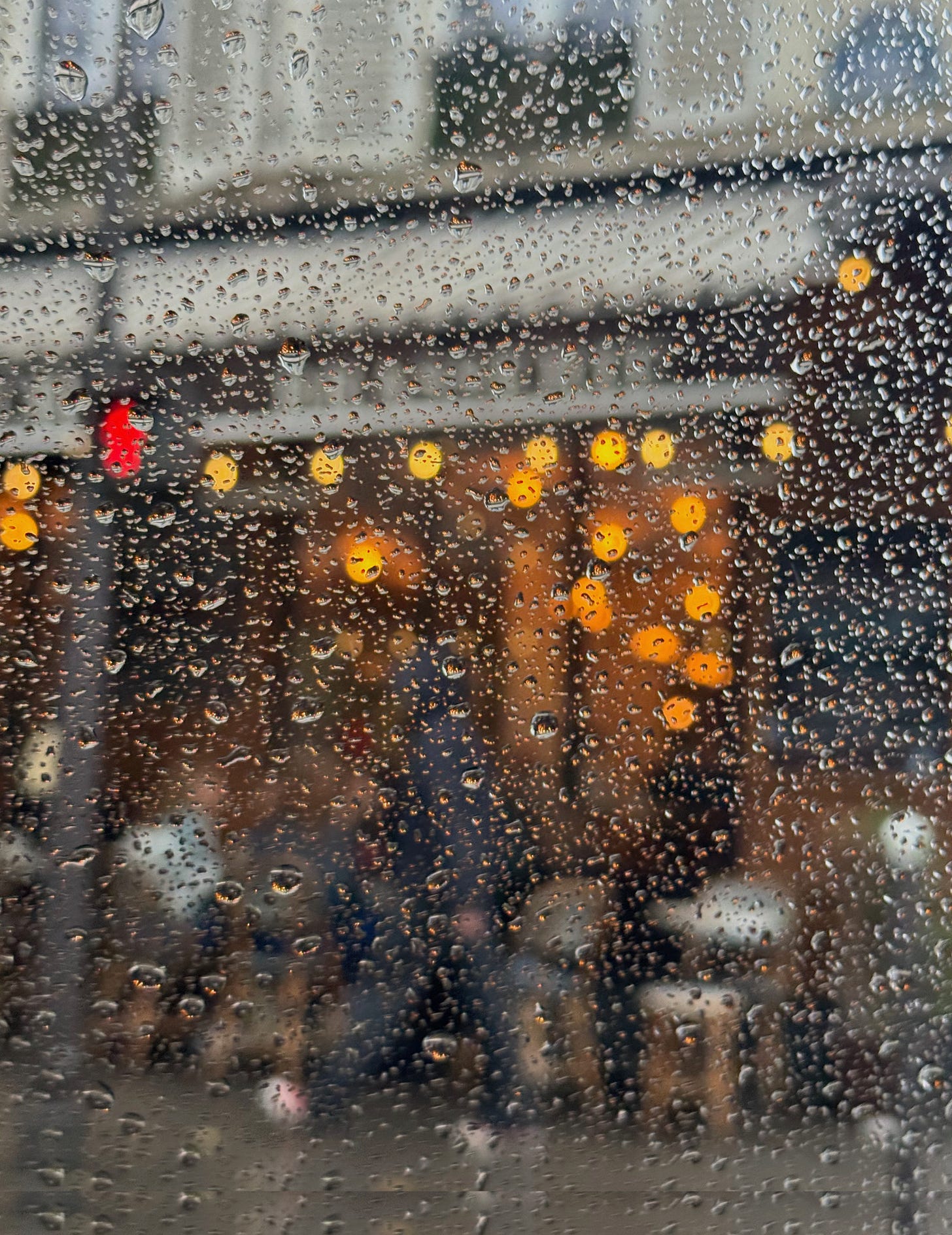 Good morning!
It's Friday, and our time in Paris is drawing to a close. Yesterday we rode through the rain to the Louis Vuitton Foundation to see the Mark Rothko retrospective, which was phenomenal.
It rained on our way there, and it rained on our way back, much like it has rained on and off every day since we got here. But as someone rightly commented, it's easy to pretend that the rain in Paris is somehow fancier, more romantic than what you get back home.
It certainly provides abundant opportunities for one of my favorite hobbies: photographing the world through the raindrops on glass. The world becomes stripped of its hard edges, condensed into something more elemental, even magical. If you look closely you may even see a few tiny faces in the lights, each created by bits of water.
"For after all, the best thing one can do when it is raining is let it rain."

—Henry Wadsworth Longfellow
Respiteers, shall we gather at 2pm Eastern for our last party in the Parisian pavilion? I'll bring the pastries (and my umbrella), all you need to do is check your inbox right before the hour.
Onwards we go,
Clara