Discover more from The Daily Respite
A brief moment of relief as you start the day, written by New York Times-bestselling author Clara Parkes.
Over 7,000 subscribers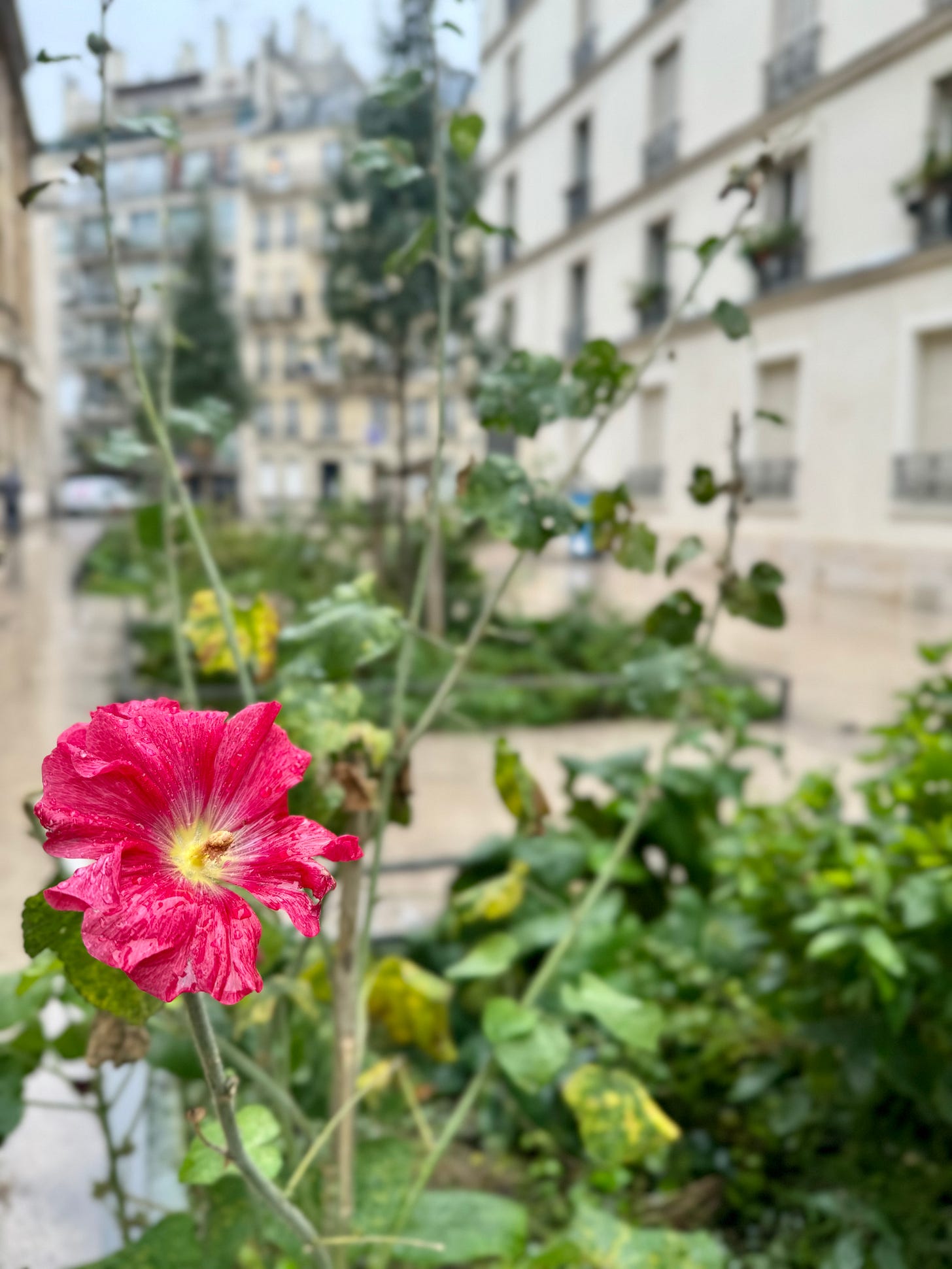 Good morning!
It's Wednesday, and look who I found! It's the 96th cousin twice removed to my family of hollyhocks in Maine. She was bobbing above a large wooden planter that sits among several wooden planters in the middle of a street that became pedestrian-only last year. There's an elementary school across the way, and she has a prime spot to watch children play the colorful games that have been painted on the pavement.
I was a bit shy to introduce myself, what with her being an elegant Parisian hollyhock and all. But it turns out they're just as friendly as the ones back home.
She got very excited and wanted to hear all about her distant relatives in America. So I told her about them, their beautiful dresses, and their views of the garden, the woods, the paths, and the water.
"That sounds like heaven," she sighed. "I wish I could see it for myself."
I glanced at one of her seed pods, and she saw me glancing at one of her seed pods. And a very big smile spread across her face.
"Are you thinking what I'm thinking?" I asked.
She nodded eagerly.
And so perhaps this elegant Parisian hollyhock may get her wish after all.
"Dreams come true; without that possibility, nature would not incite us to have them."

—John Updike
Onwards and upwards,
Clara