Discover more from The Daily Respite
A brief moment of relief as you start the day, written by New York Times-bestselling author Clara Parkes.
Over 7,000 subscribers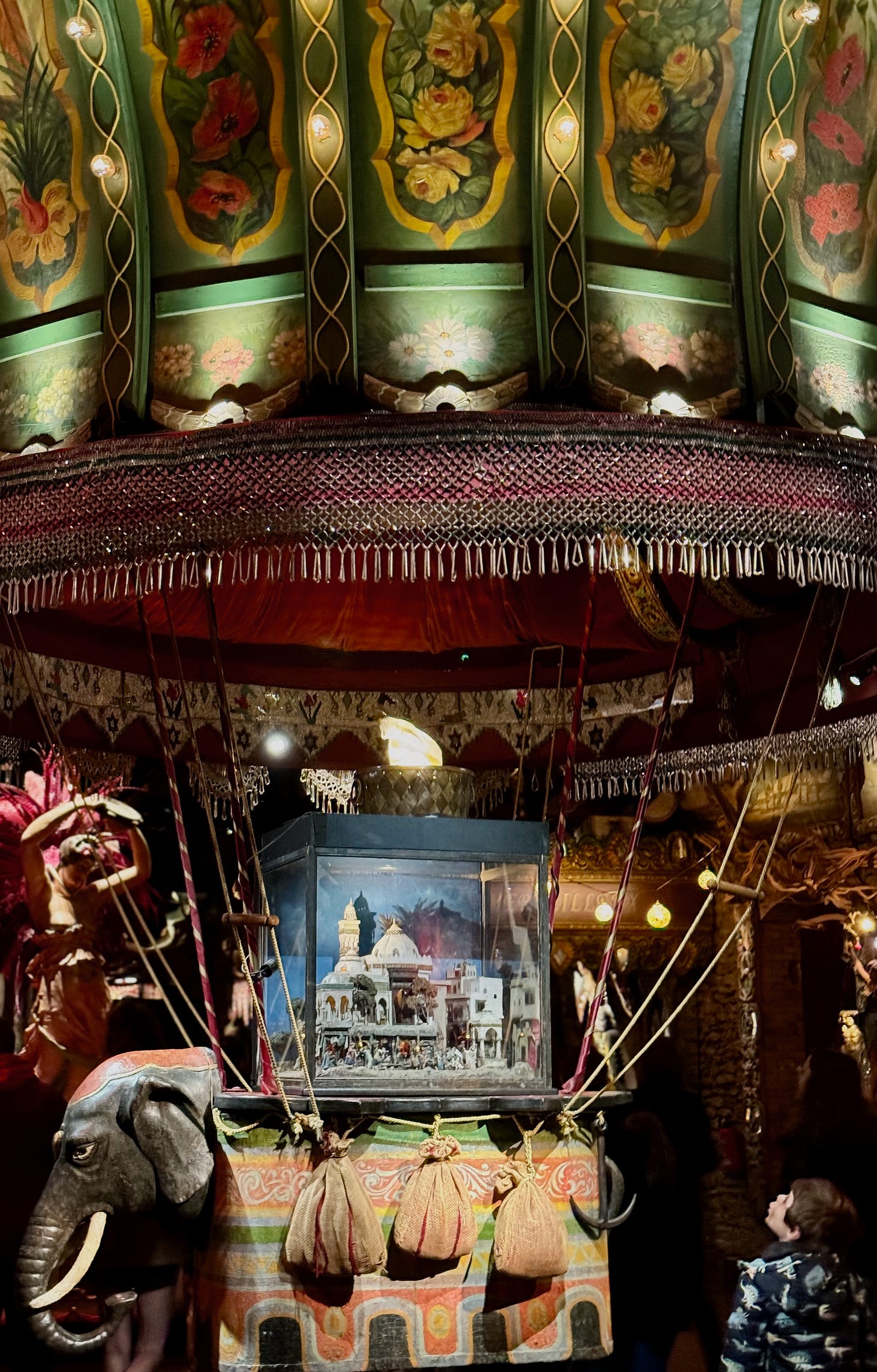 Good morning!
It's Monday. Over the weekend we visited a small, privately run museum dedicated to the arts of the Belle Epoque fairground. It's set in the restored wine cellars of Bercy, a mostly industrial area on the eastern edge of the city. (Bercy is also home to a large arena that happens to be hosting Madonna this evening, and no, we aren't going.)
Unlike most museums in Paris, here you get to touch and play with and even ride the items in the collection—the louder and more enthusiastic, the better. Admission is by guided tour only, and our guide was a fabulously theatrical man I half expected to pull out a sword and swallow it. He made our group agree to two things before he'd let us proceed: Everyone got to be a child, and everyone got to play.
And so this polite group of French families (and us) had been given permission to dance, sing, play games, cheer one another, ride not one but two carousels, and take a dizzying spin on a "velocipede" carousel powered entirely by our own pedaling.
"The child is in me still and sometimes not so still."

—Fred Rogers
Maybe you, too, can promise to be a child and play today?
Onwards,
Clara