Discover more from The Daily Respite
A brief moment of relief as you start the day, written by New York Times-bestselling author Clara Parkes.
Over 7,000 subscribers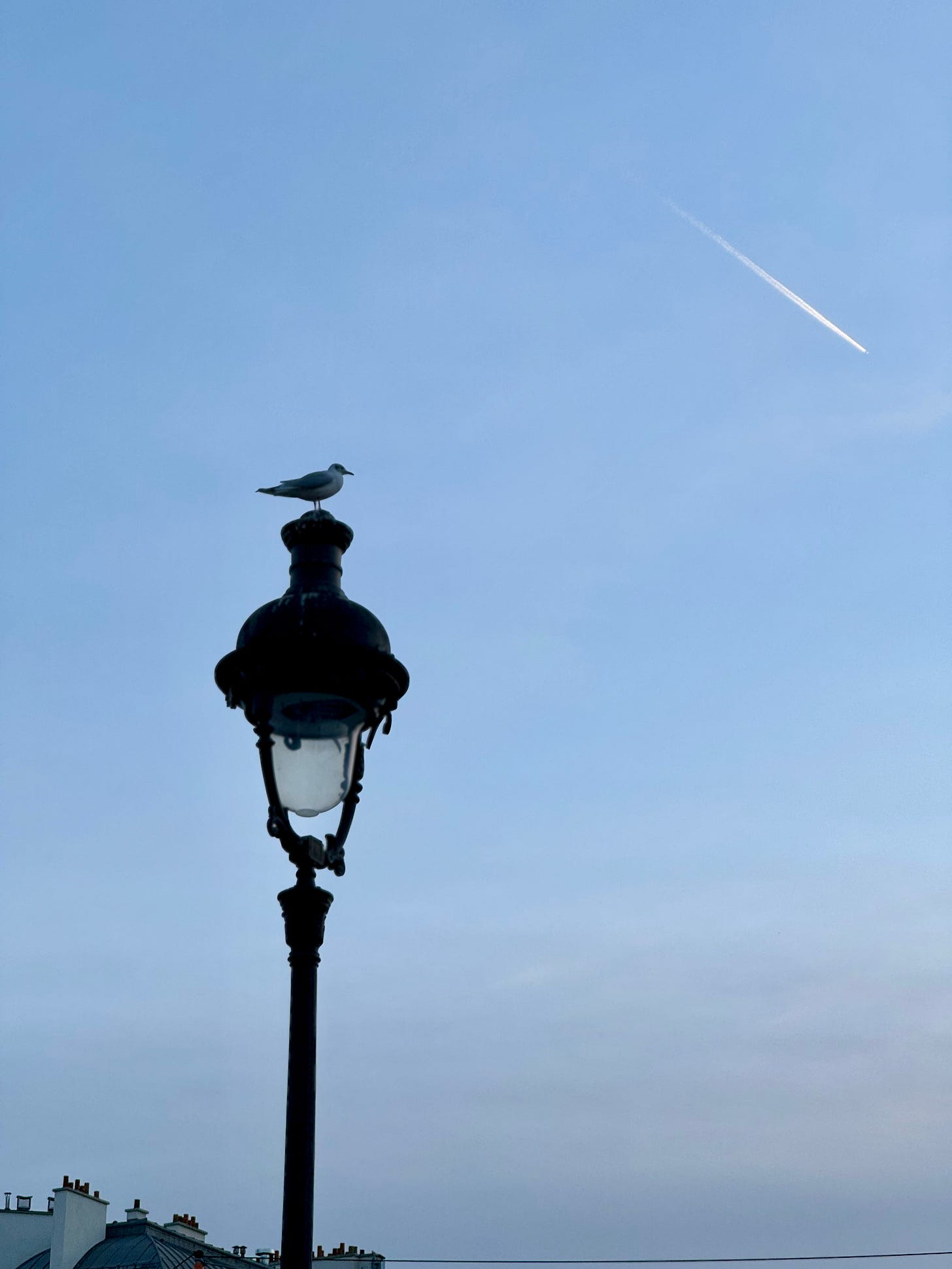 Good morning!
It's Monday, and by the time you read this, our Respite jet will have once again joined the streaks in the sky.
A month ago we headed east to cut adrift and dream for a while—to let our minds out of their iron cages and let them swim, as Virginia Woolf put it. I hope you've had a good swim. Maybe we keep our minds out of those cages and just see where they lead us next?
"What is that feeling when you're driving away from people and they recede on the plain till you see their specks dispersing? It's the too-huge world vaulting us, and it's good-bye. But we lean forward to the next crazy venture beneath the skies."

—Jack Kerouac
Leaning forward and onwards,
Clara