Discover more from The Daily Respite
A brief moment of relief as you start the day, written by New York Times-bestselling author Clara Parkes.
Over 7,000 subscribers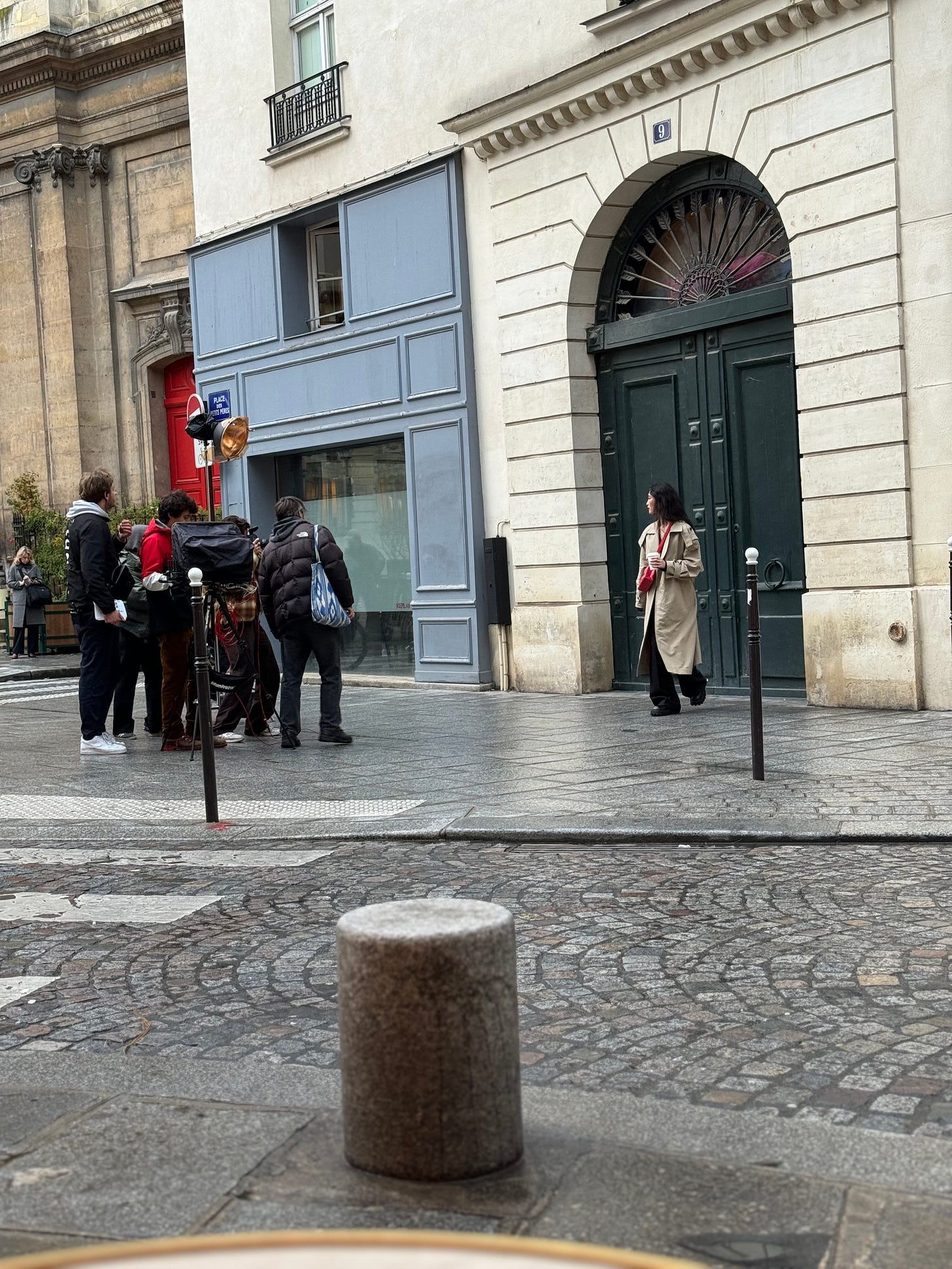 Good morning!
It's Tuesday, and yesterday I stumbled upon a photo shoot for…I'm not even really sure what. But I suspect the red purse may have played a key role.
Needing to see more, I suddenly became "very thirsty" and claimed a table at the cafe that just happened to be across from the proceedings. Two young French women at the next table were also keeping a close eye on things.
For a good fifteen minutes, we watched as the trenchcoated woman pretended to take a step, then stepped backwards, sometimes with her coat open, sometimes closed, sometimes carrying coffee, sometimes not—but never showing even a hint of a smile.
When they finally moved to another part of the square, I heard the woman next to me giggle. She whispered something to her friend, got up, and ran to that same spot. With a great big smile, she leapt into the air and flung her limbs in every direction while her friend snapped a photo on her phone. As far as I'm concerned, this was the best photo from the shoot.
"Do anything, but let it produce joy."

—Walt Whitman
Onwards,
Clara